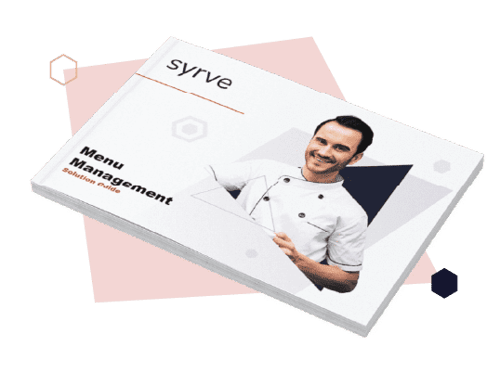 Balance Cost, Quality & Optimise Your Operation
Your menu is at the heart of your operation: How it's designed, costed, managed and shared with customers will help to determine the success of your business. With Syrve, you've got the tools to excel in each of these areas.
Menu Management Solution Guide
Complete your details to get instant access to the guide below.
In the Guide Learn More About:
Recipe management

Menu pricing

Menu analysis
Upsell tools

Allergens and nutritional value

External digital menus