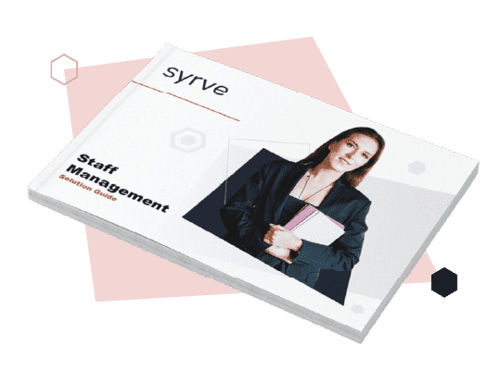 Managing staff is simpler with everything online in one place.
Resulting in you raising performance and minimising costs — while making every staff member feel valued and connected.
Syrve Staff Management Solutions Guide
Get instant access and learn more about how with the Syrve platform, you can keep track of staff rotas, salaries, attendance, targets and incentives across the entire operation.
In the Guide Learn More About:
Optimising staff schedules

Setting and calculating incentives

Making every staff member feel connected
Promoting upsell opportunities

Controlling operations and planning ahead

Calculating and connecting payroll